Home
WildFlowerS -
An Integrative Approach to Healing
My mission is to serve those who seek my guidance with compassion and dedication to the health of our planet. I utilize traditional healing techniques and contemporary medical knowledge in order to help my clientele navigate their health.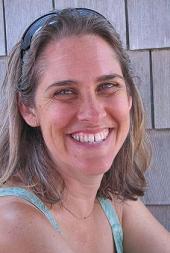 Welcome!
My work has grown over several decades to support women's health from both traditional and modern perspectives. The foundation of my current practice is the Arvigo Techniques of Maya Abdominal Therapy. The hallmark of this indigenous healing art is abdominal massage, used to gently reposition internal organs. The Arvigo Techniques have proven outstanding in relieving symptoms of digestive and reproductive maladies, including reflux, IBS, fertility challenges and painful menstruation. Adjunct techniques also include the use of Craniosacral Therapy and Applied Clinical Nutrition.


While the Arvigo techniques resolved many of my clients' health problems, I found that our endocrine and nervous systems are especially challenged, and I therefore became a Certified Applied Clinical Nutritionist and added Craniosacral Therapy to my manual therapies repertiore to address these systems.


I bring to my practice the knowledge I gained in my five years as a licensed midwife, during which time I attended conferences in perinatal nursing, traditional Maya midwifery and contemporary homebirth midwifery practices.

My personal experience of living through the transitions, blessings and difficulties of daughterhood and motherhood also provide a rich ground on which I stand as a healer.
"So beautiful - EVERY woman can benefit from this unique and all encompassing kind of care - I honestly can not recommend it highly enough!" LK
"Michelle's intuitive touch, gentle energy, and ability to know where my body needs work are what elevate her from "massage therapist" to healer. I always know that I will come away from a session feeling not only better physically, but more balanced and grounded." SK

"This is the easiest and most effortless way I know to rejuvenate, cleanse my spirit, and reground."
Disclaimer:
Michelle Brown and the products she offers do not diagnose, treat, cure, or prevent any disease.