Home
WildFlowerS website now resides at
PLEASE VISIT US THERE!
*********************************
WildFlowerS -
An Integrative Approach to Healing
My mission is to serve those who seek my guidance with compassion and dedication to the health of our planet. I utilize traditional healing techniques and contemporary medical knowledge in order to help my clientele navigate their health.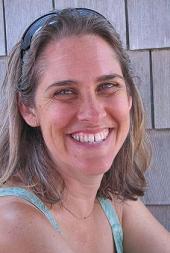 Welcome!
My work has grown over several decades to support women's health from both traditional and modern perspectives. The foundation of my current practice is the Arvigo Techniques of Maya Abdominal Therapy. The hallmark of this indigenous healing art is abdominal massage, used to gently reposition internal organs. The Arvigo Techniques have proven outstanding in relieving symptoms of digestive and reproductive maladies, including reflux, IBS, fertility challenges and painful menstruation. Adjunct techniques also include the use of Craniosacral Therapy and Applied Clinical Nutrition.
WildFlowerS website now resides at
PLEASE VISIT US THERE!
Disclaimer:
Michelle Brown and the products she offers do not diagnose, treat, cure, or prevent any disease.